CellTrak and NAHC Renew Home Care Aide Scholarship for 2021

Schaumburg, Il & Washington, D.C. (July 29, 2021) – CellTrak, the provider of the industry's leading mobile solution empowering better outcomes for home and community care, and the National Association for Home Care & Hospice (NAHC), announced today they'll continue their joint scholarship program for home care aides that debuted in 2020.
Home care aides are the backbone of home and community-based services, providing patients with care that helps them reclaim their independence while staying comfortably in their homes. The recent coronavirus pandemic has proven our loved ones are safer and healthier when cared for in their homes. Without caregivers bravely venturing into patients homes during the height of the pandemic, no such care could be provided.

"NAHC is thrilled to be continuing our partnership with CellTrak. This scholarship is a proven way to help home care aides advance their careers, tell their stories of what caregiving means to them, and highlight the difference it has made in the lives of their patients," says William A. Dombi, Esq., President of NAHC. "America needs to hear from the people who provide care to our most vulnerable citizens."
November is National Home Care Month, a time to celebrate the practice of home care and all of the individuals who make it possible. Part of November's celebrations includes one week dedicated to home care aides, in particular. In honor of home care aide week, CellTrak and NAHC will offer twenty recipients a $500 scholarship to continue their educational efforts and further themselves in the industry.
This year, nominations open early and onsite during the Financial Management Conference in Chicago hosted by NAHC from August 1-3. Please make sure to stop in at the Marketplace booth #609 to register!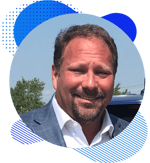 "We were very humbled last year as we received and read over 500 nominations of our homecare hero's. Each nominee's story was more touching than the next and through them we found our inspiration to be the best CellTrak team by continuing to support our caregivers through the holiday season. I couldn't be prouder of the CellTrak team and the legacy we are leaving. We we are thrilled to be awarding another 20 Homecare Aide Scholarships in 2021." said, Andrew Kaboff, Founder of CellTrak.
This will be the second year a scholarship program will be offered through NAHC for home care aides specifically. Aides awarded with scholarships will be announced during Home Care & Hospice Month in November 2021. If you are interested in nominating an outstanding aide for the scholarship, please do so by using this link by October 8, 2021: celltrak.com/about/celltrak-scholarship.
---
About CellTrak
CellTrak, used by leading providers from home care, hospice and behavioral health agencies, offers a mobile app, interactive voice response (IVR) system, and web portal that uniquely includes data analytics and real-time messaging to give providers the ability to manage, monitor and connect with field caregivers to improve outcomes. Over 500 million visits have been electronically verified by CellTrak across the US, UK, and Canada by over 130,000 caregivers. CellTrak's strategic partnerships with the leading EMRs and EVV aggregators allows for easy implementations and delivery of the best of breed solutions in the industry. For more information, visit http://www.celltrak.com.
About National Association for Home Care & Hospice (NAHC)
The National Association for Home Care & Hospice (NAHC) is the voice of home care and hospice. NAHC represents the nation's 33,000 home care and hospice providers, along with the more than two million nurses, therapists, and aides they employ. These caregivers provide vital services to Americans who are aged, disabled, and ill. Some 12 million patients depend on home care and hospice providers, who depend on NAHC for the best in advocacy, education, and information. NAHC is a nonprofit organization that helps its members maintain the highest standards of care. To learn more, visit nahc.org.